How to Immigrate to Montreal Canada
in QS World University Rankings 2019.
Montreal, Quebec, is an excellent destination for immigrants to Canada. The city has affordable housing and cost of living, a first-class education system, and a diverse community with numerous job opportunities waiting for newcomers. Are you ready to immigrate to Montreal, Canada?
Montreal is Canada's second-largest city, with predominantly French-speaking people. It is less than an hour's drive to the United States border. Montreal's IT industry is thriving, an excellent opportunity for immigrants from the IT world. Many interesting realities would make your move to Montreal a life-changing event, so read on and find more details on immigrating and living in Montreal, Canada.
Published on September 13, 2023
want to find out if you're eligible for immigration to Canada?
🛫 Is Montreal Good for Immigrants?
Absolutely. The city has a stable economy and a strong job market, a first-class education system, an affordable cost of living, universal health care, and rich culture. Montreal is no doubt a perfect destination for newcomers. When it comes to their educational system, Montreal ranked number one in North America and sixth place globally according to QS World University Rankings 2019.
4 Reasons to Immigrate to Montreal
Montreal is an excellent place for international students.
Montreal has retained its title as North America's top city for students for the fourth consecutive year already. The annual list ranking on the QS Best Student Cities is based on the following factors: accessibility for international students, affordability, safety, and the universities in the city. Yearly, Montreal welcomes almost 35,000 international students.
Immigrate to Montreal and have a superior quality of life.
Montreal was recognized as the fourth-best North American city to live in according to Mercer's Quality of living city ranking recently. It landed on the 21st spot in the overall global ranking. The ranking factors include economic and socio-cultural environment, health care, housing, and education.
Montreal is a great place to raise children.
According to the 2017 study by the Canadian Centre for Policy Alternatives (CCPA), Montreal has the most affordable childcare in Canada. Full-time infant care would only cost $168 per month on average: a cost that increases tenfold if you are in Toronto. Canada is known to have the highest childcare cost globally wise, but Montreal managed to be among the least expensive city for full-time infancy care.
Montreal has a flourishing job market.
Montreal is home to top Canadian employers that are continuously hiring a wide range of professionals. Every year, Jobbom publishes several job hiring for various industries such as Information Technology (IT), Health, Engineering, and Administration sectors. You may also find numerous job opportunities in Montreal through the government of Canada's Job Bank.
Do you need help immigrating to Canada?
Sign up and we'll help you!
You are already in our system. Please wait for us to contact you or apply again in 1 hour. For urgent cases send mail to office@canadacis.org
🍁 Immigrate to Montreal Canada: Best Immigration Programs
To become a permanent resident of Montreal, Quebec, you will need a Québec Selection Certificate (CSQ) from the Ministry of Immigration, Diversity, and Inclusion, then a Canadian permanent resident visa issued by Immigration, Refugees, and Citizenship Canada. The following are pathways for immigrating to Montreal.
The Quebec Experience Program
The Quebec Experience Program (PEQ) is your best option to immigrate to Montreal. However, you must be a French speaker with advanced language proficiency for it. If you do, then there are two streams under this program that you can consider: those with Quebec work experience and those who have studied in Quebec.
Working in Quebec stream
The Quebec work experience stream requires that you must be working in Quebec at the time of application. One way to acquire this authorization is by getting a working holiday visa. Through your PEQ as a worker application, you may get the permanent status to live and work in Montreal.
Studying in Quebec stream
Quebec Business Immigration
You can immigrate to Montreal, Canada, through Quebec's popular business classes of immigration: one for entrepreneurs and one for investors.
Quebec Entrepreneur Program
This program is your pathway if you are an experienced business owner. To qualify under this program: you must have a business idea in which you invest at least CAD 200,000 or be financed by one of Quebec's designated business accelerators/incubators.
This program is for high-net-worth investors. You must have a personal net worth of at least CAD 2 million and be willing to invest at least CAD 1.2 million into Quebec. You can apply for Canada's permanent residency if you qualify under this program.
The Quebec Skilled Worker Program
The QSW has been changing over the past years. A new point system in 2018 greatly prioritized applicants with job offers in Quebec and with French-language proficiency. 
After the election in 2018, the new government reduced Quebec's overall immigration quota and has not yet issued a single round of invitations to interested candidates thus far. 
Currently, the QSW is in paused mode while the government determines the best way to manage immigration policy.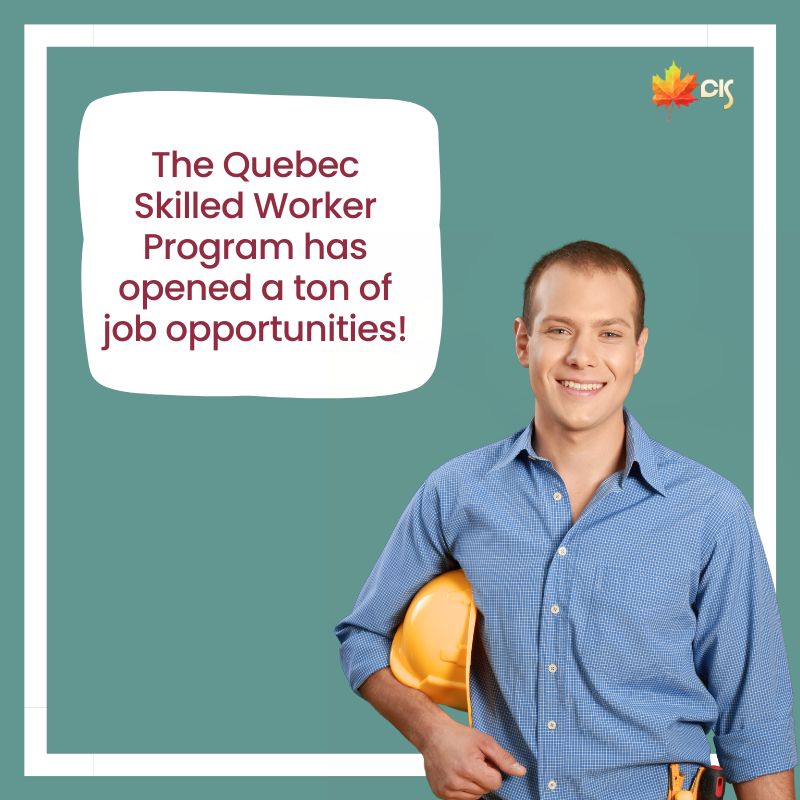 ❓ Immigrate to Montreal Canada FAQ
If you need help or have further questions about your best options to immigrate to Montreal, Canada, we are here to help you. Simply complete the Consultation Form below, and a CanadaCIS authorized consultant will contact you to discuss your immigration options!
Learn more about immigration to Canada: