How to Find Jobs in Canada
as a Truck Driver
is the average annual salary for truck drivers in Canada
With that being said, We have some good news for you!
Canada is now in rising demand for truck drivers. Immigrants are needed to fill the gaps left by a low population. As a result, the government is now opening its doors to allowing more immigrants to enter Canada. 
As a result, more than a million additional employees are expected to be hired during the next three years. Want to be one of them? If you wish to immigrate to Canada as a truck driver, this article discusses everything you'll need to know on why you should and how you can!
Published on September 20, 2023
🚚 Foreign Truck Drivers in Canada
There's plenty of reasons why you should become a truck driver in Canada!  Your options as a truck driver can vary depending on your skills; the same goes for your salary. It's best to choose truck driver jobs that require you to travel greater distances for more compensation.
For example, some drives last month, while others are just a week long. If you want to work longer or take fewer days off each month, it's also easy to negotiate with your employer. 
To give you a better idea of what to expect when working in Canada as a truck driver, we've provided some basic information on this specific occupation:

NOC CODE: 7511 
Average Salary: $55,000 and $70,000 CAD
Main Responsibilities:
Long-haul transport truck drivers
Transport products and commodities over long distances using tractor-trailers, long-combination vehicles, and straight-body trucks weighing above 4500 kg.

Arrange trip logistics and get the necessary documents for transporting items.

Inspect vehicle systems, equipment, and accessories such as tires, lights, brakes, and cold storage before, during, and after the journey.

Ensure cargo is secured correctly and follow safety measures for moving hazardous items.

Acquire special permits and other documents for transporting cargo internationally.

Keep track of cargo information, service hours, mileage, and fuel usage.

Maintain bills of lading and log books manually or electronically.

Contact dispatcher, other drivers, and customers through road-safe communication devices and  onboard computers.

Should perform emergency roadside repairs if needed.

May lead a two-person team or convoy.

Can carry hazardous items.
Short-haul and local transport truck drivers
🛫 Immigration Programs for Truck Drivers
There are many pathways for you to choose from if you wish to come to Canada as a truck driver! We've provided 4 programs for you to choose from:
✔️ Benefits of Working in Canada as a Truck Driver
Don't think there could be many advantages to working in Canada as a truck driver? Think again! There are plenty of reasons why you should, and we're here to lay down the top 7 benefits for you.
The chance to experience travel and adventure simultaneously.

Driving a truck on your own allows you to work without an upper management to micromanage your every move.

You have the ability to select how long you want to be on the road.

The potential to receive a high compensation, depending on your work experience.

Truck drivers are constantly required, particularly today in the e-commerce sector, ensuring job security.

You don't have to work 9-5. Work hours are usually flexible for truck drivers in Canada.

Some jobs may include a co-driver, giving you an additional person to talk to during those long lonely drives.
☑️ Work and Immigration Requirements for Truck Drivers in Canada
High school diploma or GED is needed.

Completion of on-the-job training.

A three-month certified driver training course at a trade school or community college (optional)

Class 3 or D license for truck drivers who wish to drive straight-body trucks.

Class 1 or A license for truck drivers who wish to drive long combination vehicles.

Drivers of trucks with air brakes must have an air brake endorsement 

Drivers transporting hazardous items or risky commodities may need additional endorsements or certifications.
Not only will you be needing the requirements above, your eligibility to work in Canada will also be based on the total immigration points you'll receive.
 Want to calculate your total score for the Truck driver point score requirements?
📍 The Best Provinces to Find Jobs in Canada for Truck Drivers
Canada is the perfect place for truck drivers to work because each province needs truck drivers each year! But where exactly are the provinces in Canada that provide the best benefits and offers for your career growth? Have a look at this list below!
British Columbia
What's great about BC is that they're not only looking for skilled-workers, but also the low-skilled candidates! They currently have 400 employment openings to offer. They also provide  permanent residency to truck drivers who are semi-skilled and those who have no experience.
Nova Scotia
As part of the Nova Scotia Nominee Program Occupation, truck drivers have the option to choose between two different categories: Permanent and Temporary workers. 
Alberta
Alberta is also in need of truck drivers too! There are nearly 500 open positions listed on job banks. To learn more about the needed requirements for truck drivers, you may research more information on the Alberta Opportunity Stream and Alberta Express Entry.
Ontario
One of the three NOC codes for employees who transport trucks in Ontario is part of the Ontario Immigrant Program class of workers from the July 2019 draw. This shows that both the candidates' chances of being nominated in Ontario and keeping their current jobs are highly favorable.
Quebec
Quebec has the most employment opportunities for provincial truck drivers, with about 837 job openings offered! Not only that, most truck driver candidates score 9 points out of 12 in Quebec's PNP!
📑 Tips on How to Find a Job in Canada
With more than 100 immigration programs available to immigrants who want to remain in Canada for an extended period of time, this goes to show that you'll have more options to find the right one! Want to know how to work in Canada as a truck driver? Check out these 2 options you may choose from when it comes to finding jobs in Canada.
Job Banks and Government Job Offers
There are plenty of job search platforms available for workers to choose from! Here are 4 most popular job search websites to check out: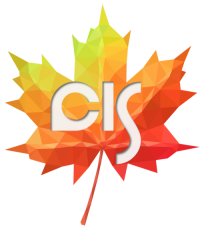 CanadaCIS Can Help You Find a Job and Immigrate to Canada
You may choose to search for jobs independently or get help from one of our top-rated Canadian job search experts at CanadaCIS. Our professionals can provide the best services to help speed up your application process and get you to Canada to work as a truck driver in no time!
Learn more about job opportunities in Canada: