Understanding Canada's Labour Market Impact Assessment (LMIA)
💼 Why Do You Need a Labour Market Impact Assessment (LMIA)?​
Before hiring a foreign worker, a Canadian employer might need to complete a Labour Market Impact Assessment (LMIA). You, as a foreign worker, must get an LMIA before filing your application for a work visa. If not, the work visa application will be denied. A successful LMIA will demonstrate the requirement for a foreign worker to fill a certain position needed by a Canadian employer. It will also demonstrate that no Canadian citizen or permanent resident is available to fill the position.
Published OnSeptember 3, 2023
👨‍🏭 Which Type of Foreign Workers Require an LMIA?
Overseas workers who are already employed in Canada must still have their employers get an LMIA in order for them to take advantage of the arranged employment. If you fall into any of these categories, you are most likely required to obtain an LMIA before applying for a work permit:
Foreign workers from other countries whose work permits were given without an LMIA owing to exclusions, such as the Intra-Company Transfer category.
Overseas workers who have obtained a job offer from a Canadian employer that differs from the one shown on their work permits.
Business visitors who are permitted to come work in Canada without a work permit.
Open work permit holders who aren't linked to a specific employer.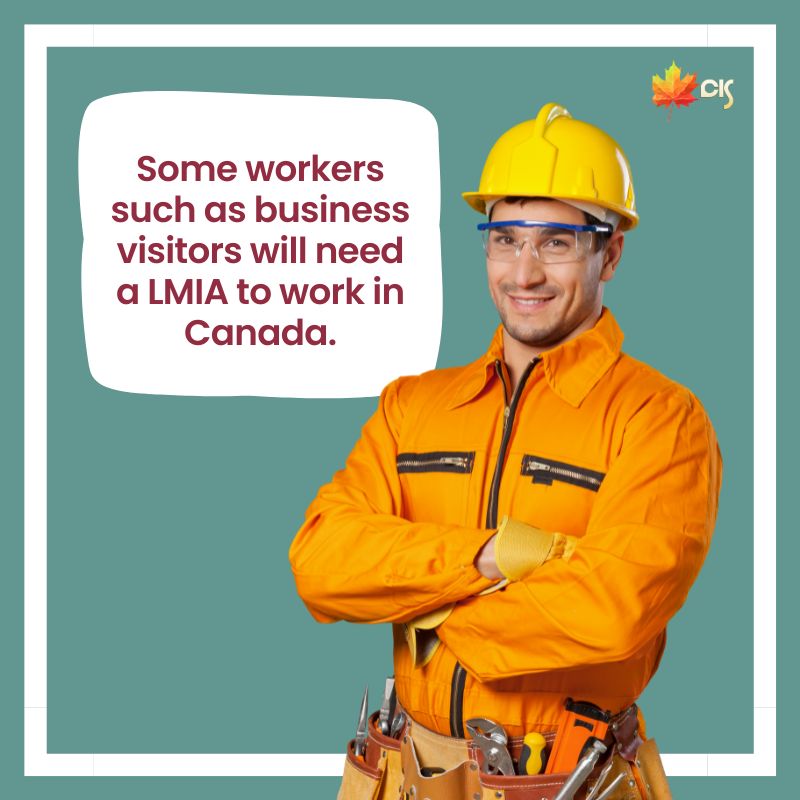 🛫 Two Ways to Get an LMIA
When it comes to receiving an LMIA, there are two options available. It also depends on the programs your Canadian employer decides to hire you through. The two options include: 
Temporary Foreign Worker Program
The Temporary Foreign Worker Program is a temporary work permit in Canada that was established by the Canadian government to offer chances for foreign employees who desire to work there temporarily. There are several streams where your Canadian employer can hire you through such as:
Seasonal and Non-seasonal Agricultural Worker Streams
Low and High Wage Worker Streams
Global Talent Streams
Approve a foreign worker's application for permanent residence
☑️ Immigration to Canada from Italy Programs
You and your employer will need to check first if you're both eligible for a Labour Market Impact Assessment (LMIA). In order to do so, you must acquire the following: 
Eligibility for LMIA
Your Canadian employer should receive a positive LMIA
If your work permit expires, you must show a visa officer that you'll be leaving Canada.
In order to remain in Canada, you must demonstrate that you have the money to support both yourself and your family.
You must follow the law, have no criminal history, pose no threat to the security of the country, and be law-abiding.
Good health is a must.
There must be no employer on the list of "ineligible" employers that you want to work for.
Requirements for LMIA
Copy of your positive LMIA letter
Letter of employment
Passport, travel documents, and identification documents.
2 passport photos taken within the last six months of your application.
Evidence of present immigration status
Evidence that you satisfy the qualifications of the job being offered.
❓ Top 3 Labour Market Impact Assessment (LMIA) FAQs
Any LMIA request is normally processed by the human resources department of your chosen Canadian firm in two months. The LMIA can proceed after the request is received. The entire procedure, from start to finish, takes around three months.
You can start working for your employer and making arrangements for permanent residency after your work visa is approved following a positive LMIA. So essentially, the answer is yes. 
The LMIA application cost is $1,000 for each job that is applied for. The application fee and related legal service fees are the employer's responsibility.
Remember, receiving an LMIA could be a sure ticket to working in Canada on a permanent basis. It's best to hire a reliable immigration consultancy such as CanadaCIS who can assist you through the entire procedure from start to finish! 😉
Learn more about work in Canada: