SUCCESSFUL IELTS EXAM:
TOP 10 TIPS AND TRICKS
IELTS is one of the best-recognized language exams. Its results are valid worldwide and recognized by top institutions and governments. However, most test-takers consider the IELTS test as their toughest hurdle to surpass.
Are you going to take IELTS? Then, you would need decent preparation to succeed on this test. It is critical to master every part of the test beforehand, to not struggle during the actual exam. Your preparedness will help reduce your stress and anxiety, thus increasing your chance of getting the desired IELTS score.
Here we gathered 10 tips & tricks for your IELTS preparation. These tips will help you prepare and learn essential tricks; for your mental and physical preparedness during the exam. These can help you on the road to your target score. Read on.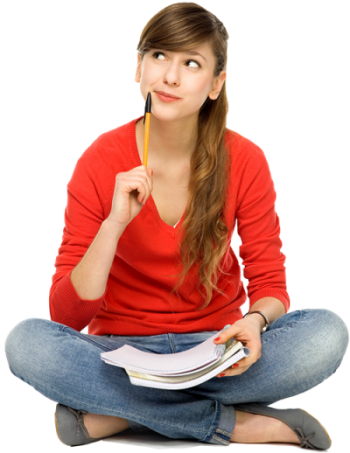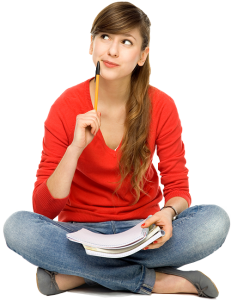 10 Tips and Tricks to Ace the IELTS
💻 1. Take an online course or find a tutor.
Taking an online course is easy and convenient. You can study from the comfort of your home and follow your schedule. But of course, you need to exert effort and time dedicated to your online study.

You can also opt to get a tutor. You should find a highly-qualified one who will support you throughout the entire journey. Get a tutor who knows what this exam is about and has positive feedbacks from his previous students.
💬 2. Know what accents to expect.
The IELTS Listening focuses on standard British English, but you may also encounter accents on any native English. There may be other accents too, such as Australian, Irish, and Canadian, to name some. Prepare for these different styles of English speech, and focus on the range of accents you hear in IELTS Listening practice sets.
📑 3. Use official IELTS materials.
Use practice materials that are true to the actual test day experience. Get practice questions and tests from the official creators of the IELTS! They are the only ones who can offer test questions taken from actual past IELTS exams. Knowing the kinds of questions to be expected on the test day will make you more comfortable and confident. It gives a feeling that nothing will confuse you on exam day.
You may consider the Cambridge IELTS 10 contains four authentic IELTS past papers from Cambridge English Language Assessment. It provides excellent exam practice materials. You may get these IELTS preparation materials from the British Council website or Cambridge textbooks.
Timed tests can be distressing; manage your time wisely, and you could get the best score possible. Spend some time preparing by practicing in making the most of your time for the exam.
When practicing, be conscious of not going beyond the dedicated amount of time allotted for each task. It will not be easy initially, but it's vital to get a feeling of time and stick to the limits. Prepare for the test and practice on how to organize your time once it begins!
📖 5. Practice your vocabulary for IELTS Reading.
IELTS texts use a lot of high-level words that you might not encounter in day-to-day life. Learn as many new words as you can. You may find Real IELTS Reading Test Samples for your IELTS reading practice here.
✍🏻 6. Practice Your IELTS Writing and IELTS Speaking and Get feedback.
The IELTS Writing and IELTS Speaking are both graded by a human team of scorers. They are unlike the other sections that are graded with an answer key. So, your practice with IELTS Writing and IELTS Speaking should include the human touch. Get an actual person with good English who can help you with this. Let this person give you feedback on these particular sections as part of your practice or preparation for the IELTS exam.
☝🏻 7. Aim for a higher score than just a passing score.
Do not aim for the passing score, excel; that is supposed to be your goal in this exam. Remember the saying by Norman Vincent Peale "Shoot for the moon. Even if you miss, you'll land among the stars." This test means so much to you. So much is at stake, depending on your exam result. Wear a positive mental attitude. You wanted a favorable outcome for you, not otherwise.
🧮 8. Understand how IELTS scores are calculated.
You must know how your IELTS exam scores are calculated to be 100% prepared for it. In each part of the test – Listening, Reading, Writing, and Speaking; you will be given a score from 1 to 9. Your average score produces your overall band score. 
📝 9. Practice using the full-length IELTS Tests.
While practicing all four sections of the IELTS exam can be exhausting, it's necessary to try it at least once. Relax well, choose a preferable day and practice all four sections one after another. Your brain will get used to it, and the real test will be easier to handle. 
👀 10. Look at sample IELTS Writing essays.
Spend some time reviewing and doing IELTS sample essays. It makes it easy to see how certain essay question types require you to provide certain responses to ensure the question is answered correctly. A well-organized essay helps you get a desirable band in the IELTS writing test. You would usually need at least 5-10 minutes to prepare for the essay once you get the topic. 
Exams can really be stressful, but you've got it. Be composed, calm down knowing that you are well-prepared, and demonstrate your excellent English language knowledge. Good luck!