How to Start a Business in Canada in 2023
📈 The Success Rate of Applying for Start-Up Visa Canada
success rate for start up visa candidates
Starting a business in a foreign country such as Canada can seem quite daunting,  especially if you're unfamiliar with how business works internationally. 
Although difficult, it's never impossible. Overall the success rate for the start-up visa in Canada is high for those who end up with a letter of support.
In previous records, the success rate for candidates applying through the start-up visa program was 80% out of the 111 applications received between 2014 to 2016.
As long as you've secured a letter of support from legitimate business organizations, it is considered your golden ticket to Canadian permanent residency.
Published on September 3, 2023
🛫 Business Immigration to Canada
When it comes to business immigration in Canada, The Canadian Government chooses entrepreneur immigrants based on their potential to become economically established and provide support towards the Canadian economy's growth. 
There are several Canadian business programs entrepreneurs can choose from, such as Quebec Immigrant Investor Program (QIIP), Quebec Entrepreneur program, Quebec Self-Employed, several Provincial Nominee Entrepreneur programs, the Federal Immigrant Investor Venture Capital (IIVC) Pilot Program and the Federal Start-Up Visa program. 
These programs are suitable for high net worth businessmen and women who plan to establish and put up a business in Canada.
🏢 The Canadian Start-Up Visa Program
Canada is always looking for skillful entrepreneurs who are interested in putting up a business or multiple businesses that have the potential to boost the Canadian economy along with providing employment opportunities for its residents. 
The Start-up Visa Canada Program is suitable for entrepreneurs who have an existing business prepared for Canadian investors. 
The program also comes with the opportunity to become a Canadian permanent resident and the ability to buy or establish a new business in Canada.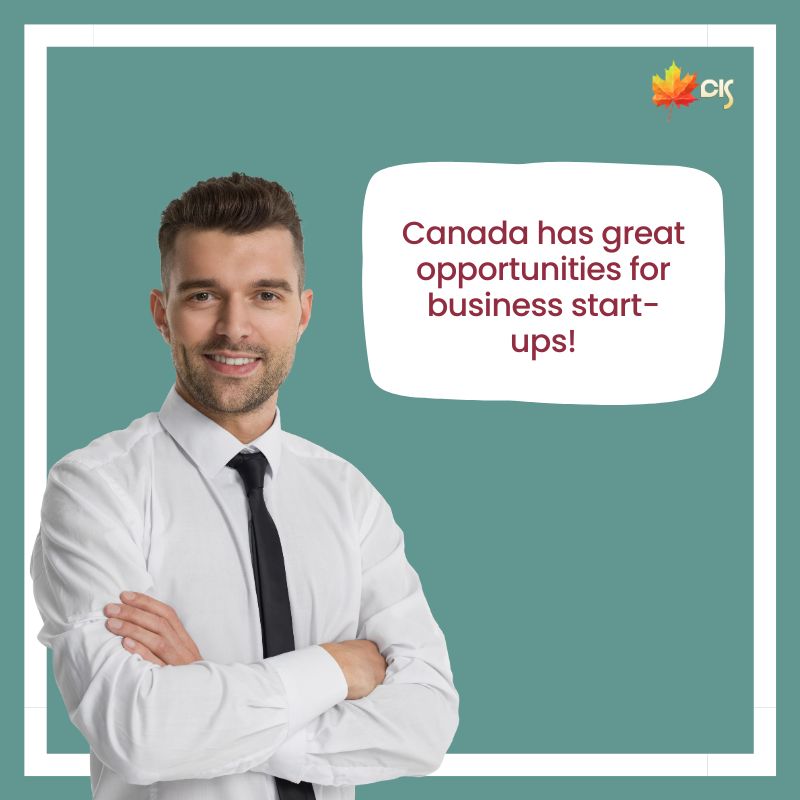 ☑️ Eligibility For the Start-Up Visa Program
For you to qualify for a start-up visa, you'll need to gather the required documents and first check if your work experience and personal information fit this category.
To evaluate your eligibility, we've provided you with a list of eligibility criteria.
You will need to provide proof that a designated business organization supports your business plan and idea. (See the "Designated Business and Investor Organizations" section of the article for a list of business organizations to choose from.)
You will need to secure a minimum investment of $75,000 and up to $200,000 Canadian dollars.
You must meet the language requirements. Communicating in either English, French, or both is highly recommended.
You must prove that you own at least 10% of the business.
Sufficient settlement funds are required to prove that you have enough money to support yourself and your dependents once you arrive in Canada.
If you meet all the requirements, you may then apply for the start-up visa program along with the help of CanadaCIS.
📝 Requirements and Documents For the Start-Up Visa Program
Once you've assessed your eligibility and have contacted one of our immigration experts to help process your application, you'll need to gather all the required documents for this program, such as:
Completed business plan
A completed business plan that has been submitted to your chosen investment organization
Letter of support
Apply for permanent residency
🗂️ Designated Business and Investor Organizations
One of the most important requirements when applying for the start-up visa program is to receive a support letter from a designated business organization. 
You may be asked to support and present your business concept in person or submit an extensive business plan for them to assess your potential. 
If the organization agrees to support your business idea, they will send you a letter of support.
You must get the support of one or more of the following organizations listed below:
Venture capital funds

Angel investor groups

Business incubators

7 Gate Ventures

Arete Pacific Tech Ventures (VCC) Corp

BCF Ventures

BDC Venture Capital

Celtic House Venture Partners

Extreme Venture Partners LLP

Golden Venture Partners Fund, LP

iNovia Capital Inc.

Intrinsic Venture Capital

Lumira Ventures

Nova Scotia Innovation Corporation (o/a Innovacorp)

PRIVEQ Capital Funds

Real Ventures

Relay Ventures

ScaleUp Venture Partners, Inc.

Top Renergy Inc.

Vanedge Capital Limited Partnership

Version One Ventures

Westcap Management Ltd.

Yaletown Venture Partners Inc.

York Entrepreneurship Development Institute (YEDI) VC Fund

Angel investor groups

Canadian International Angel Investors

Ekagrata Inc.

Golden Triangle Angel Network

Keiretsu Forum Canada

Oak Mason Investments Inc.

Southeastern Ontario Angel Network

TenX Angel Investors Inc.

VANTEC Angel Network Inc.

York Angel Investors Inc.

Business incubators

You must be accepted into one of these programs:

Alacrity Foundation

Alberta Agriculture and Forestry

Agrivalue Processing Business Incubator

Food Processing Development Centre

Biomedical Commercialization Canada Inc. (operating as Manitoba Technology Accelerator)

Creative Destruction Lab

Empowered Startups Ltd.

Extreme Innovations

Genesis Centre

Highline BETA Inc.

Innovacorp

Innovation Cluster – Peterborough and the Kawarthas

Interactive Niagara Media Cluster o/a Innovate Niagara

Invest Ottawa

Knowledge Park o/a Planet Hatch

LatAm Startups

Launch Academy – Vancouver

LaunchPad PEI Inc.

Millworks Centre for Entrepreneurship

NEXT Canada

North Forge East Ltd.

North Forge Technology Exchange

Platform Calgary

Pycap Inc (o/a Pycap Venture Partners)

Real Investment Fund III L.P. o/a FounderFuel

Ryerson Futures Inc.

Spark Commercialization and Innovation Centre

Spring Activator

The DMZ at Ryerson University

Toronto Business Development Centre (TBDC)

TSRV Canada Inc. (operating as Techstars Canada)

University of Toronto Entrepreneurship Hatchery

VIATEC

Waterloo Accelerator Centre

York Entrepreneurship Development Institute
📋 Reasons Why Canada Needs Immigrant Entrepreneurs
Each year, Canada opens its doors to all types of immigrants and especially to immigrant entrepreneurs. 
As mentioned earlier in the article, the country needs self-starters to boost the economy. 
Other reasons why Canada needs immigrant entrepreneurs are:
For the Canadian economic development
They provide jobs for locals
They become role models for their community and country
They believe that entrepreneurs are highly passionate when it comes to work
They give back to the community, whether it be an investment of time, money, mentoring, etc.
✔️ The Benefits of Canada's Start-up Visa Program
Canada's Start-up Visa Program is one of the most beneficial programs within the world and the only business program that offers permanent residency to entrepreneurs and their families. 
Other countries such as France, New Zealand, Singapore and the US only offer temporary visas and can be easily taken away if the business does not succeed. 
A detailed list of benefits that Canada's start-up program offers are: 
Permanent Residency
Fast process time for permanent residency
Plenty of provinces to choose from
Multiple candidates can own one business
Funding and guidance from trusted investors
If you plan to move to Canada as an entrepreneur, now is the best time to!
There are plenty of reasons why starting a business in Canada is always the right choice and we wish you the best as you begin your immigration journey for a better future for you, your family, and your business.
❓ Commonly Asked Questions About Start Up Visa in Canada
Learn more about immigration to Canada: