Immigration to Canada from Mauritius 2023:
All You Need to Know
Want to discover quick tips and fast facts on Canada immigration from Mauritius? Watch this video!
I want to go to Canada from Mauritius. How to do it?
First of all, let's clarify: do you want to travel to Canada, come for temporary work or move here for a long time? 
Later in this article, you'll find tips for all three options: tourism, work in Canada and permanent residency.
In any case, Canada is ready to welcome you! 🍁
Job vacancies in Canada for Mauritians
Probably one of the best things about Canada is its open and welcoming job market.
Foreigners, including Mauritians, are very welcome to come and enjoy top jobs in Canada for foreigners!
We are not afraid that immigrants will take the best jobs – even the opposite: we NEED them to do so!
Unemployment rate in Canada is very low (less than 6%), which means that most Canadians are employed. 
Businesses are growing and getting stronger, that's why they need new workers, and they cannot satisfy their demands with local job seekers. 
That's why we are open to foreign workers, and many Mauritians already enjoy the benefits of working in Canada.
Do Mauritians need a visa to travel to Canada?


Yes, Mauritius is not among visa-exempt countries, this means that you need to apply for a tourist visa.
Most immigration agencies will also help you with the travel visa.
Here at CanadaCIS, we love helping people prepare visa applications, because we know it brings them exciting (often life-changing) adventures.
Of course, if you are getting another type of document (work permit, student visa, permanent residency etc.), you'll be able to enter Canada with that document.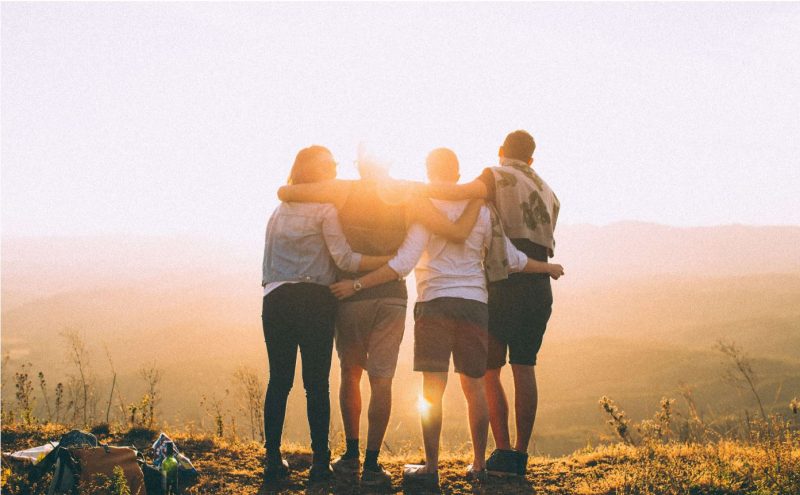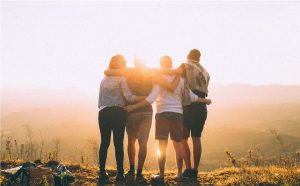 Is it difficult to migrate to Canada from Mauritius?
Nothing is as easy as staying home and living a routine life.
Believe us, the opportunities you'll get in Canada are definitely worth leaving your comfort zone for 😉
Another thing you should keep in mind: Mauritians have extra advantages when immigrating to Canada.
Do you know why? Tu sais pourquoi?
Being bilingual, like many Mauritians, is a great advantage in the application process!
Your language skills can get you extra points and greatly strengthen your application.
This is an amazing advantage that applicants from many other countries do not have to help them.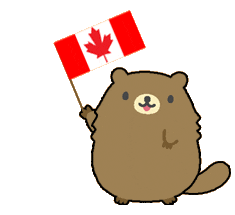 Sign Up For Eligibility Assessment Right Now >>
Find out if you fit the requirements – it's the first step for your successful immigration!
You are already in our system. Please wait for us to contact you or apply again in 1 hour. For urgent cases send mail to office@canadacis.org
How long does it take to move to Canada?
It depends on the immigration pathway you choose (there are over different 80 possibilities).
Let's have a look at three possible scenarios:

1. You are a 42 year-old French-speaking sales manager, interested in immigrating to Québec with your family.
You can choose the Québec-Selected Skilled Workers program and apply directly to the government of Québec. 
First, you will apply for a Québec Selection Certificate (Certificat de sélection du Québec).
Once you receive the certificate, it means that the province of Québec is welcoming you to apply. 
Then, you will take your certificate and apply to the Immigration, Refugees and Citizenship Canada for permanent residency.
Also, you might be asked to give bio-metrics as part of the application procedure.
The whole process will take between 15 and 17 months.

2. You are a 37 year-old architect, with strong English skills, a Master's degree and 13 years of work experience.
You can qualify for Federal Skilled Worker Program under Express Entry.
First, you will have to collect all necessary documents to prove your qualifications and experience:
Proof of education and an Educational Credential Assessment (ETA) for degree(s) obtained outside Canada
CV and proof of work experience (letters from previous employers)
Proof of funds – you need to show that you and your family have enough money to settle in Canada
Proof of language proficiency – you must provide valid results of the IELTS and/or TEF exam
You will be evaluated for different criteria (age, education, work experience etc.) and given a score. 
Then you will be included in the pool of Express Entry candidates. 
If you score high enough, you will receive an ITA – invitation to apply. 
Once selected in the Express Entry draw, you'll have 60 days to apply for permanent residency. 
Overall, the process will take up to 6 months (or even less).

3. You are a 25 year-old software engineer, passionate about technology and interested in working or having an internship in the Canadian high-tech industry.
You can apply for British Columbia PNP Tech Pilot – unique program designed for 🖥️ tech-minded people like you!
First, you need to get a job offer from a Canadian company based in British Columbia – it's a must of this program.
The offer must be for at least one year.
Then, you will apply through the Provincial Nominee Program to British Columbia.
Given the urgency and importance of this program, its applicants get priority in the pool of all PNP candidates. 
The processing time will take about 2-3 months (or even less).
Are there Mauritians in Canada?
Yes! They are even united in associations, societies and non-profit organizations. 
We've linked some of them below – feel free to get touch with them on Facebook.
Maybe you will become an active part of these communities, when you arrive to Canada! 😉
Not sure how to start and where to get more info about immigration to Canada?
Leave your contact details in the form and we will give you a call to guide you through the immigration process from A to Z.
You are already in our system. Please wait for us to contact you or apply again in 1 hour. For urgent cases send mail to office@canadacis.org