Nova Scotia, one of Canada's Maritime Provinces, is known for water sports, such as kayaking, and is home to magical wildlife such as puffins and seals. It has a peninsula and many offshore islands and has the stunningly unique Bay of Fundy, one of its most popular tourist destinations, famous for its high tides and whale watching. Halifax, its capital, is known for its lively waterfront and the star-shaped Citadel.

Nova Scotia's low cost of living and high quality of life made it a desirable place to live. Its government introduced organizations with a mandate to help new immigrants find jobs, improve their language skills and enroll in university, making their integration easier.
Immigration through Nova Scotia Nominee Program (NSNP)
Ready to move to beautiful Nova Scotia? You need to apply to a Nova Scotia Nominee Program (NSNP) stream then. Prospective immigrants who have the skills and experience targeted by Nova Scotia may be nominated to immigrate through the NSNP.

Upon receiving your nominee certificate, you should start your immigration application process within the given six months allowance. You and your spouse, including your dependents, must meet all requirements; medical, security, and criminal admissibility. The specific process would depend on the NSNP stream that you would qualify for.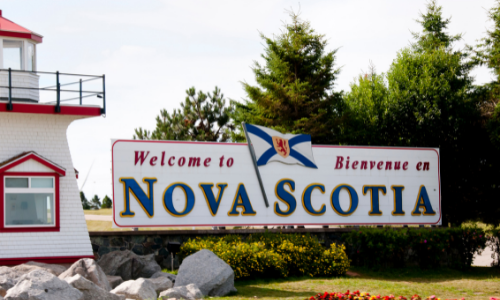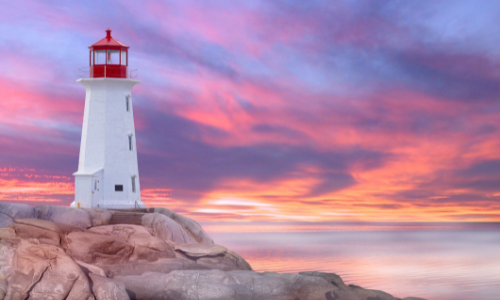 You may submit your application through any of the following NSNP streams: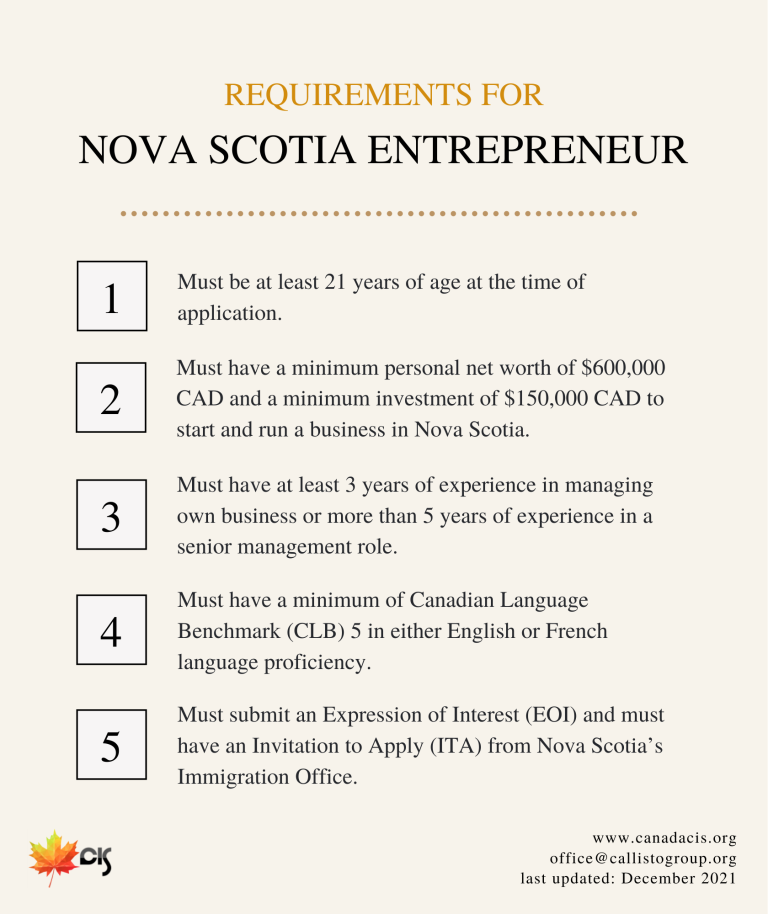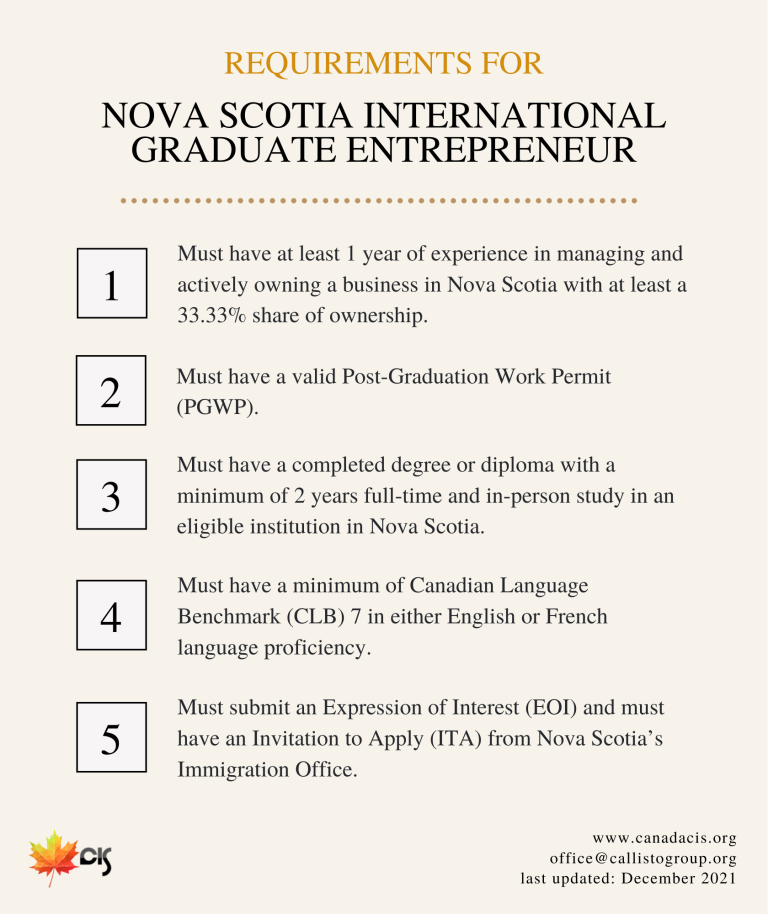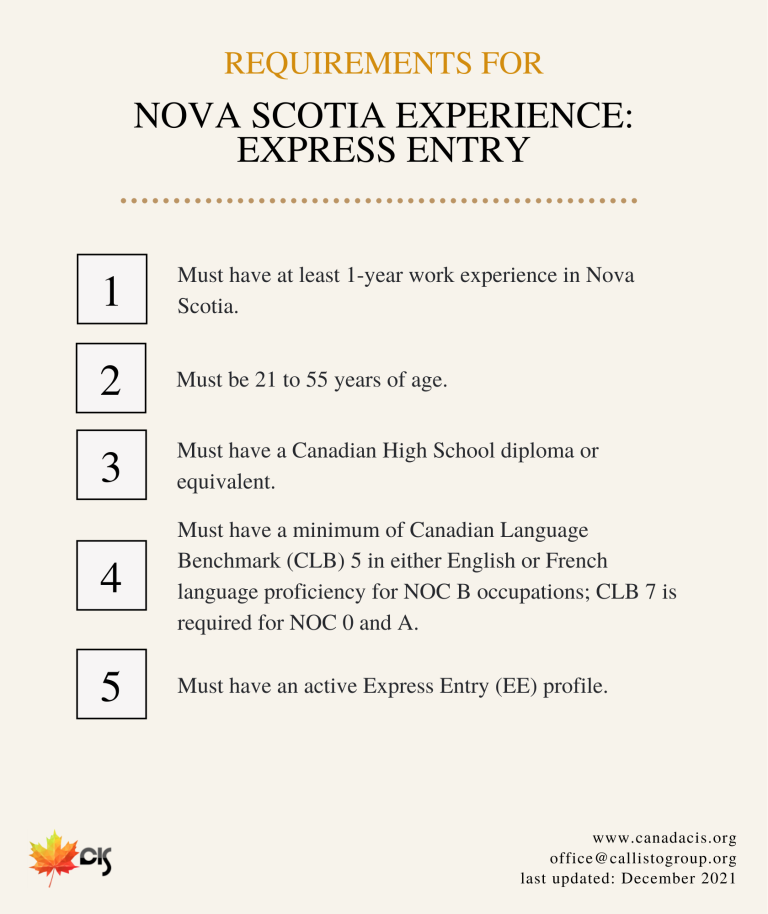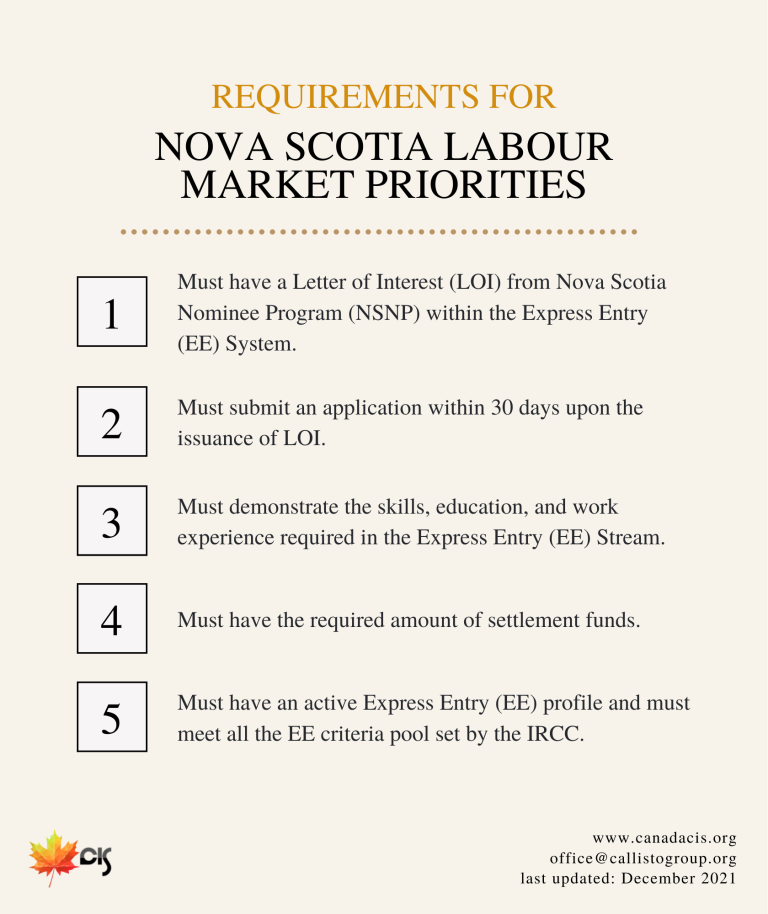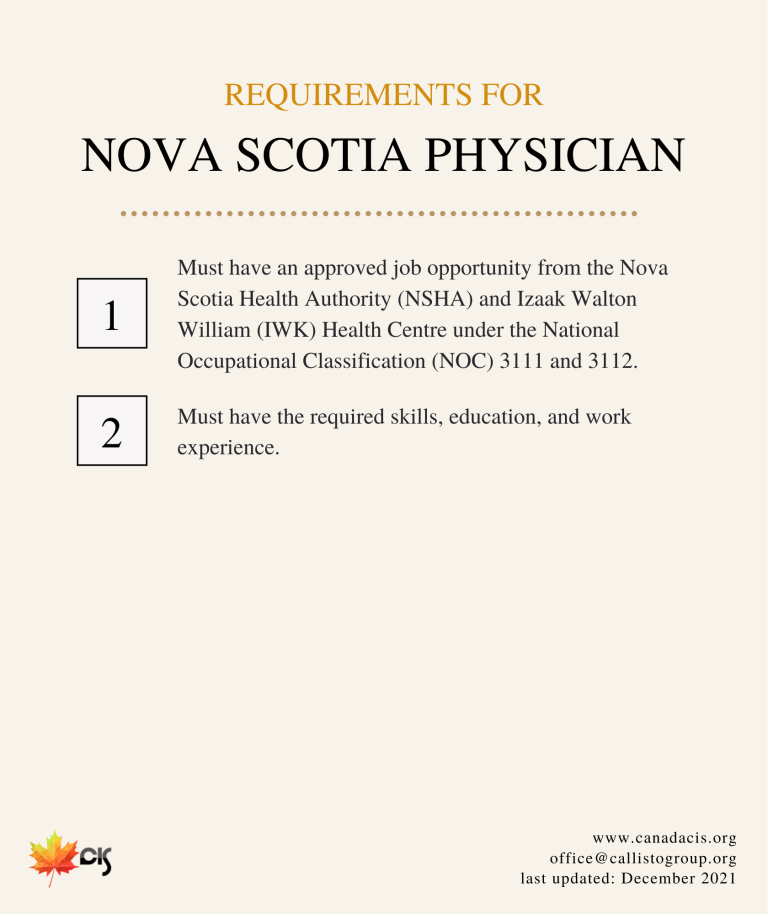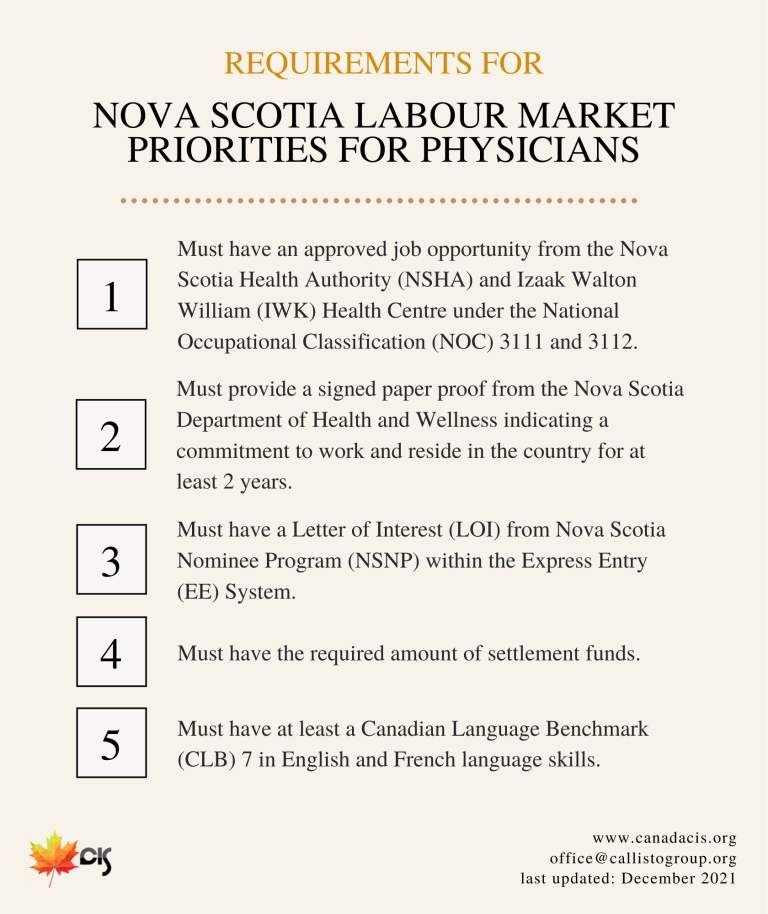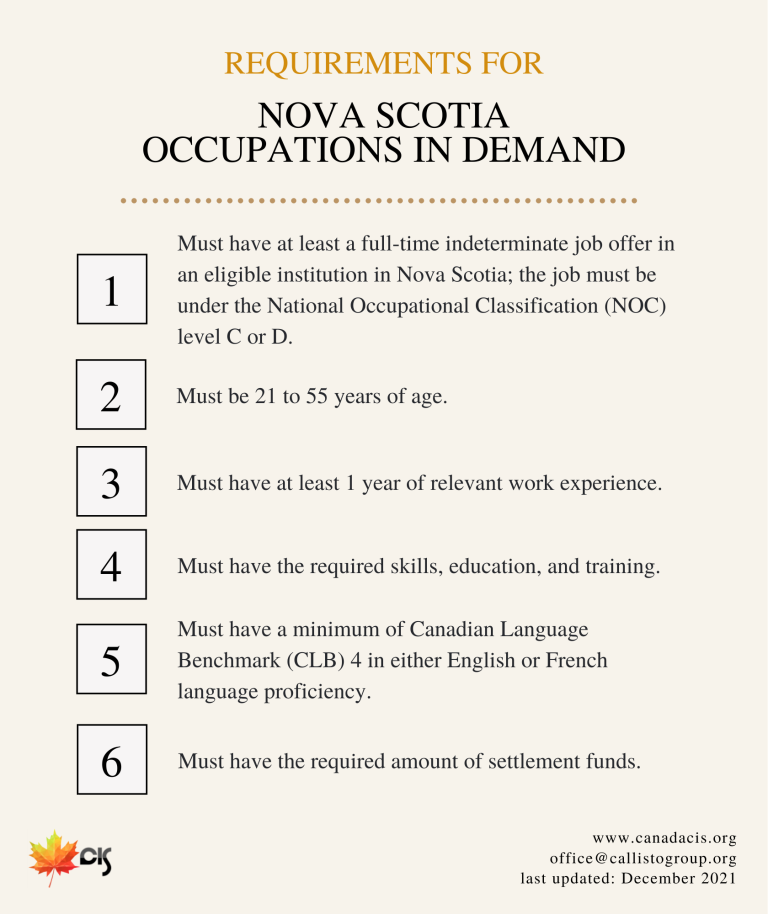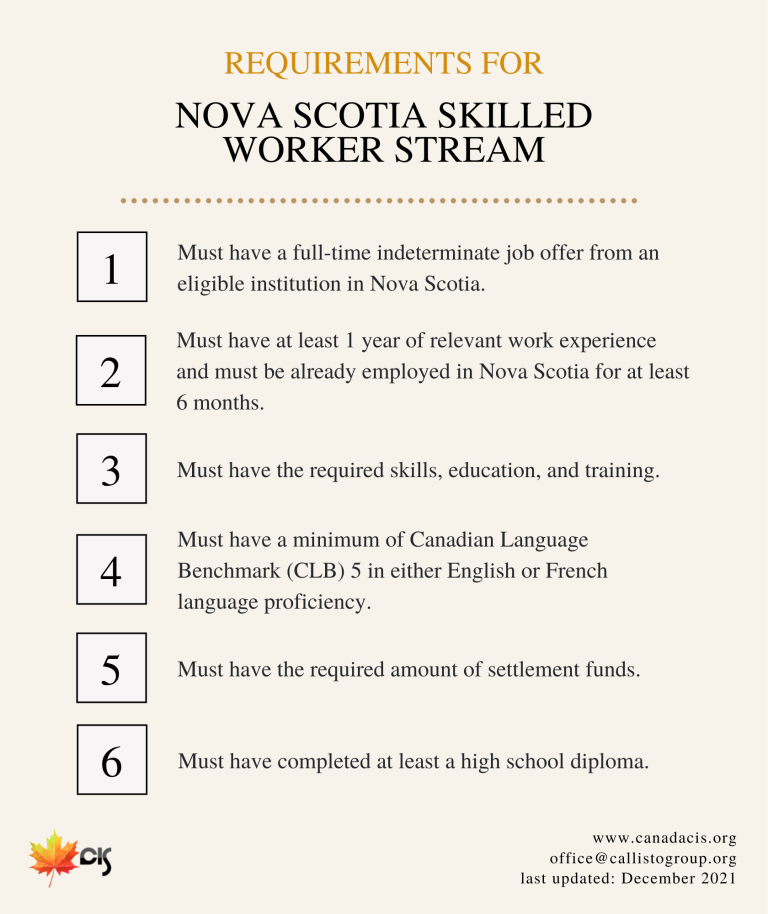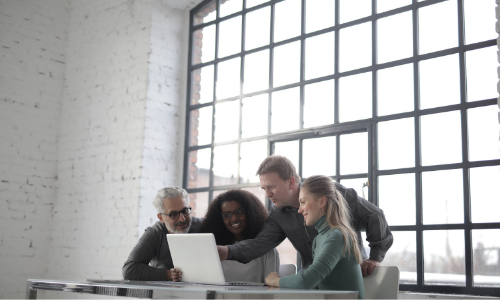 Nova Scotia has a growing need for skilled and educated workers beyond those skills available in this province. Halifax, the largest population center in Nova Scotia, houses half of the province's labor force and employment. Despite Halifax's stricter health measures implemented during the last two months of 2020, it withstood the impact of COVID well compared to other economic regions. 

Halifax's high concentration is on two industries in the region:
real estate – rental, and leasing, finance, and insurance industry 

professional, scientific, and technical services industry. 
These two industries dominate the labor force and employment in Nova Scotia and continuously expanding.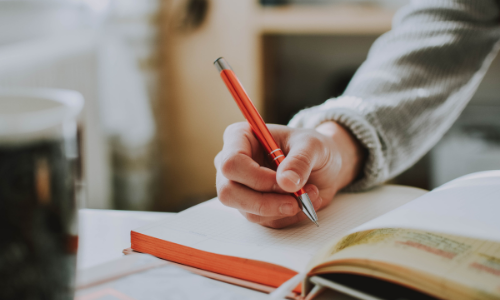 Studying in Nova Scotia would mean experiencing the culture and history of one of Canada's most beautiful regions while attending a top-quality university or college. The province has captured the people's hearts since it was first settled, and it has a long and proud history in higher education and research. Despite its less than one million population, Nova Scotia boasts ten degree-granting universities. It is the highest university concentration per capita in Canada.

Nova Scotia institutions also offer graduate degrees in medicine, business, engineering, education, and fine arts, to name a few. And this is on top of its wide range of undergraduate degrees. The province also has some of the top-ranking educational institutions in Canada, particularly when it comes to universities offering primarily undergraduate programs. Nova Scotia houses three of the top seven universities in Canada offering undergraduate programs, according to the prestigious Maclean's university rankings for 2016.

Nova Scotia is a beautiful province with charming waterfront cities, ideal for those who seek pastoral beauty and quiet and quality life. However, regardless of how beautiful and desirable your targeted location is, the idea of moving to a new place is always met with a fair bit of dread. Enough consideration, research, and preparation are good to have before deciding whether to move or not and where to.  Seek professional advice to make a better decision.